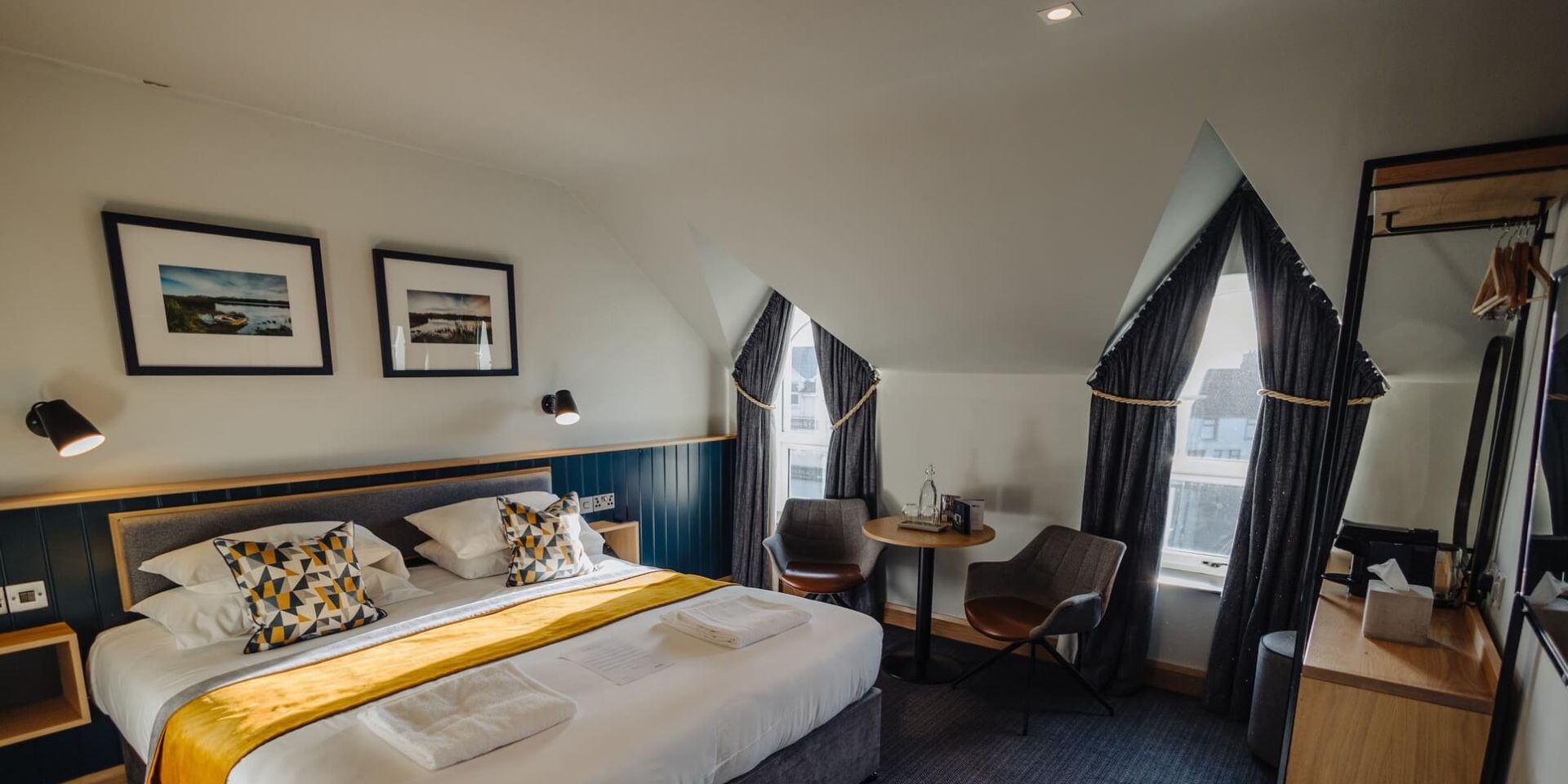 About Us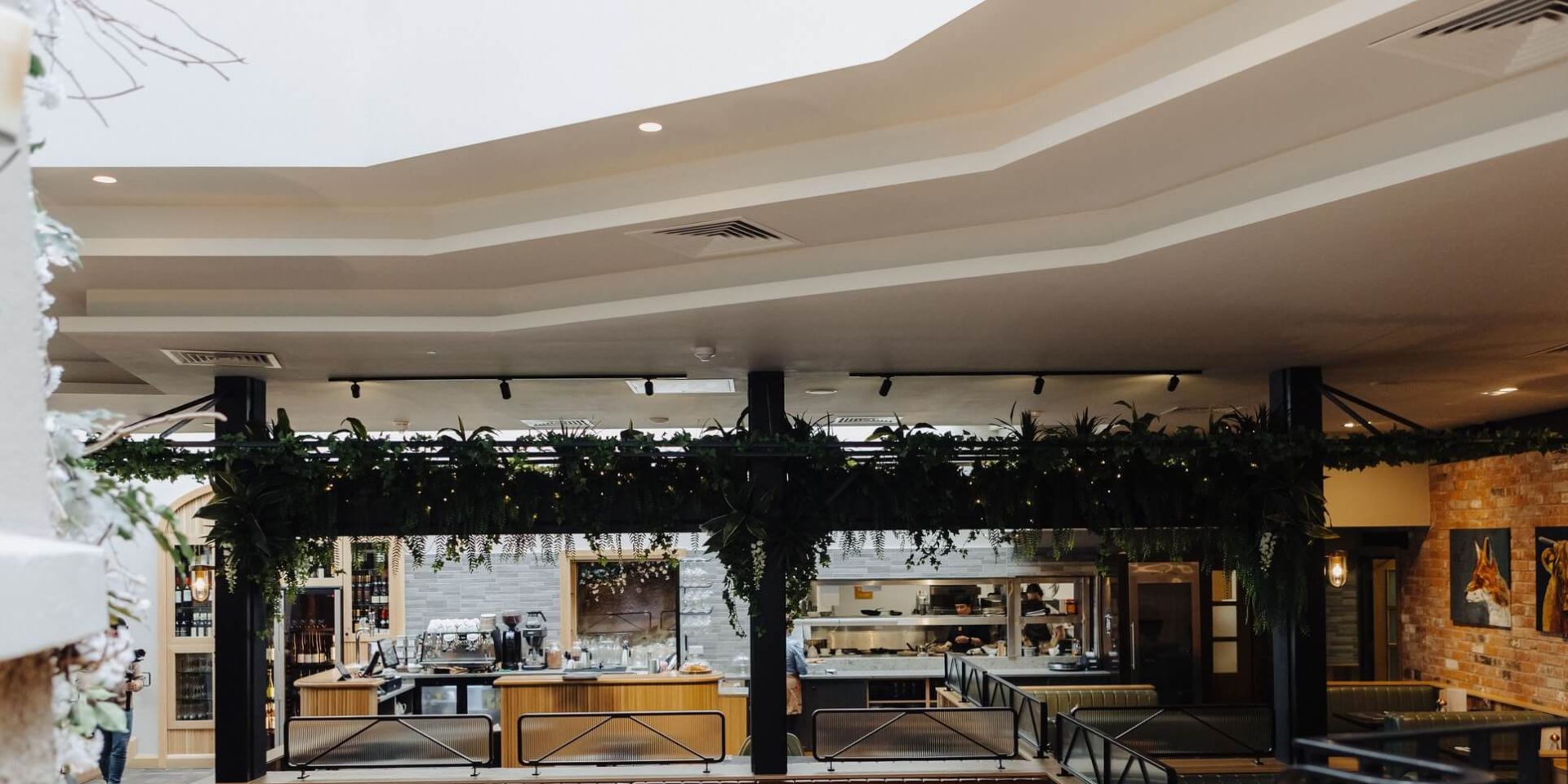 About Us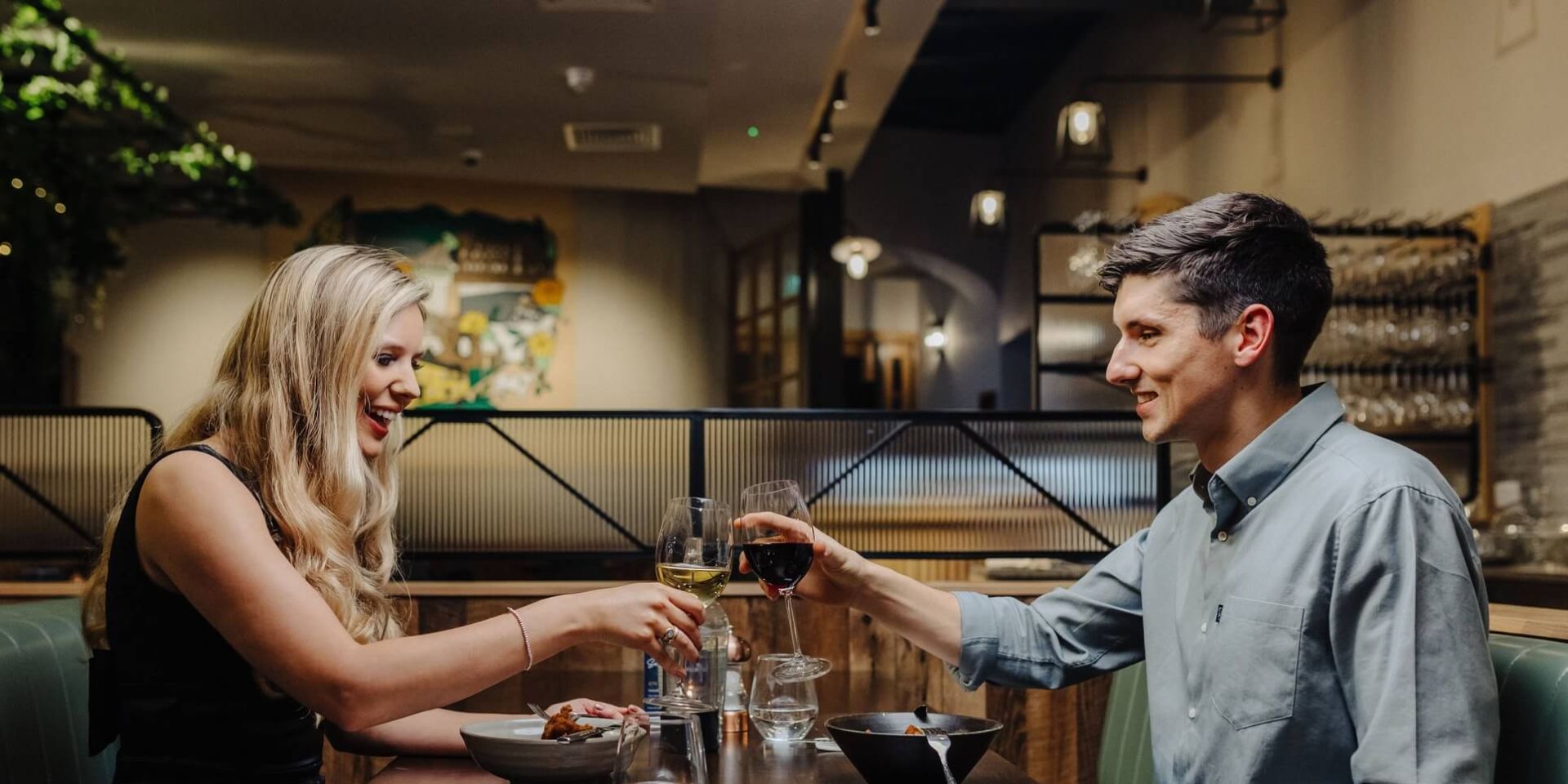 About Us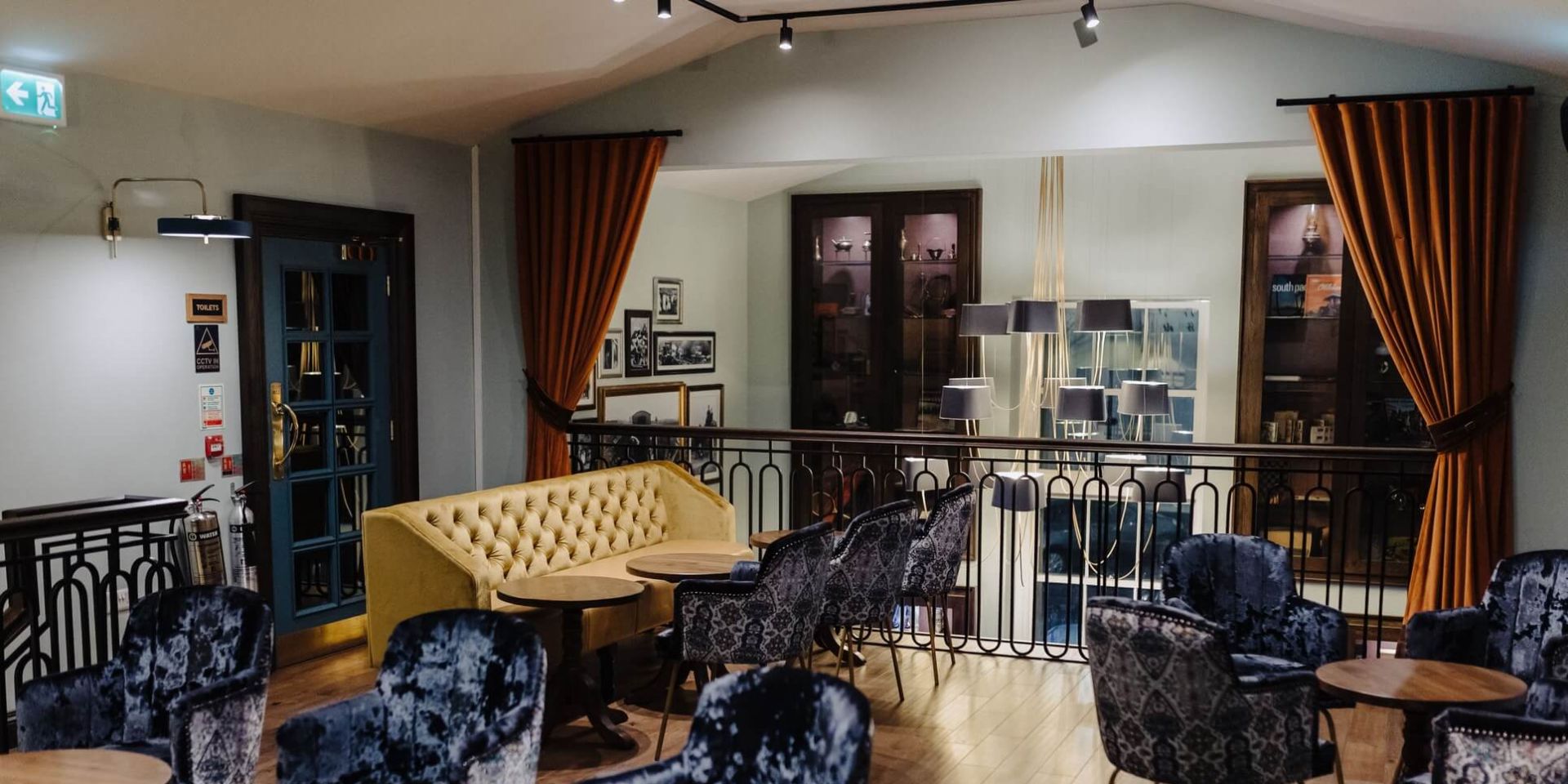 About Us
About Us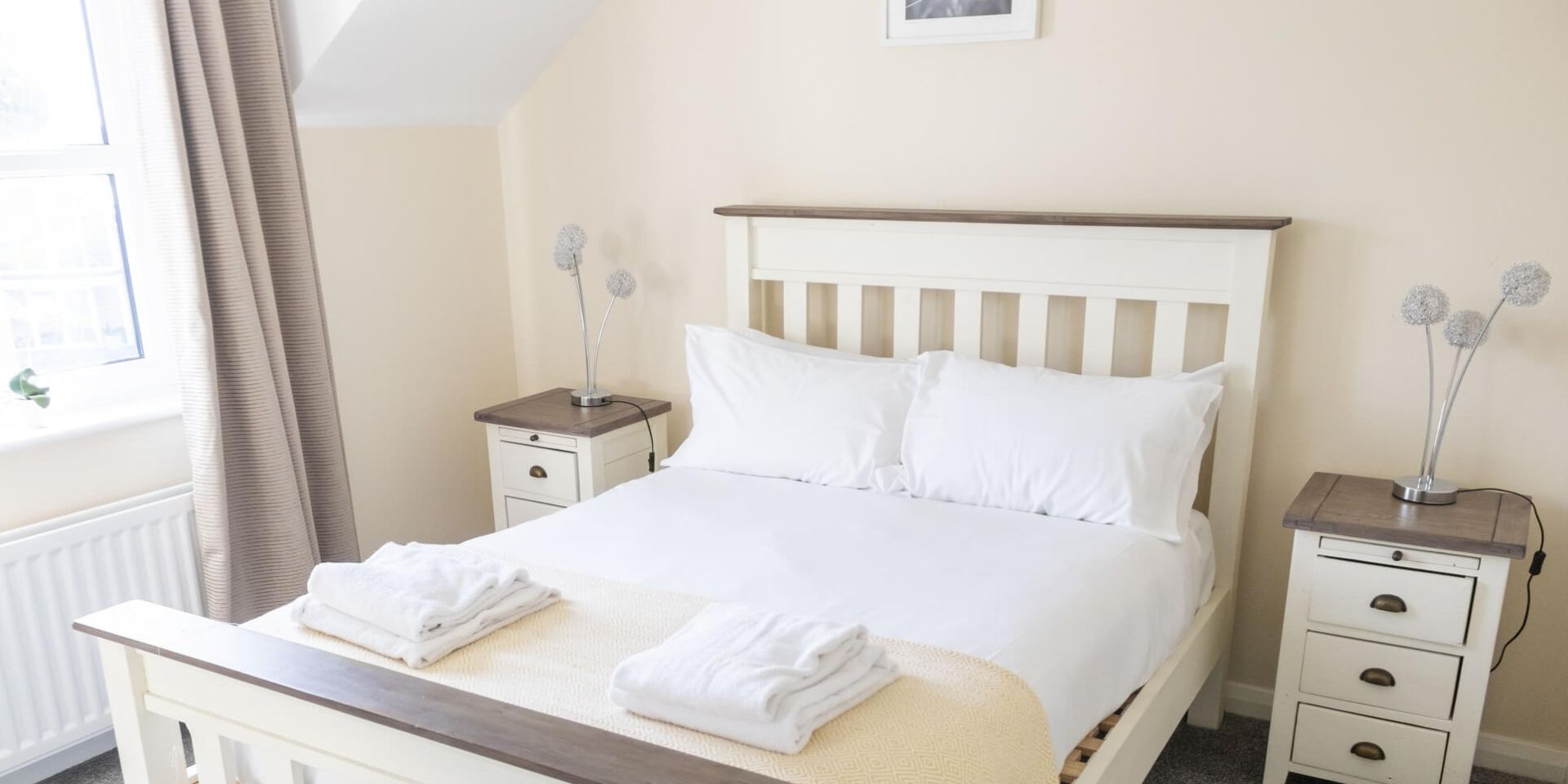 About Us
Hillyard House is a charming 'hidden gem' with a sincere focus on warmth and hospitality; we invite our guests to savour the 'Hillyard Experience'.
Beautifully framed within the historic market town of Castlewellan against the dramatic backdrop of the Mourne Mountains lies Hillyard House Hotel. Conveniently located just 5 minutes from the popular seaside town of Newcastle, 50 minutes from Belfast, and under 2 hours from Dublin; Hillyard House is a 20-bedroom luxurious hotel with stylish individually designed guest rooms.
Neighbouring the charming woodland of Castlewellan Forest Park, this modern hotel offers the perfect base for exploring the expanse of this exceptional destination that is a designated Area of Outstanding Natural Beauty. Create incredible memories from an endless list of possibilities such as visiting Newcastle Beach, strolling in Castlewellan Forest Park's 450-hectares, sampling some of Ireland's best-quality artisan foods and lots of adventures from walking or hiking in the Mourne Mountains to kayaking and mountain biking.
Following an extensive renovation, the hotel proudly reopened in August 2020. Once a cosy nine-bedroom guesthouse, Hillyard House has blossomed into an elegant 20-bedroom boutique hotel. Breathing new life into its walls, the dedicated new owners have lovingly transformed Hillyard House Hotel to what it is today.
Unwind in a tranquil retreat, complete with thoughtful touches that truly matter. Be it a romantic escape or a golf getaway, our tastefully finished bedrooms provide a contemporary, cosy sanctuary. Many rooms boast superking-sized beds for added luxury. Each room caters to your comfort with individual coffee machines, air conditioning, and spacious bathrooms. Decorated with local photography, our rooms seamlessly connect you to the surrounding area and warmly welcoming you to our 'hidden gem'.
Escape & recharge with the hospitality you deserve. Whether you are enjoying a beautiful hotel break with us, dining on a special occasion or simply relaxing with at the bar, we hope you will leave feeling rested, spoiled & well treated by the 'Hillyard Experience'.
Hillyard House Highlights include:
Location | adjacent to Castlewellan Forest Park | under 2 hours from Dublin | 50 minutes from Belfast
Accommodation | 20 luxurious, modern ensuite rooms | recently refurbished to the highest standards
The Yard Restaurant | quality locally sourced seasonal foods | excellent reputation
Mrs Coleman's Bar | cocktail mixology | local craft beers, gins, and whiskeys | beautiful mezzanine area
The Team | ready to create lasting and memorable guest experiences
A Golfer's Haven | numerous top class golf courses nearby | all within a 30-minute drive
Private Dining Suite | beautifully appointed private dining suite | dining for up to 14 people
Outdoor Activities | walking | hiking | mountain biking | Kayaking | SUP | Golf
Sunday Lunch | renowned for traditional Sunday lunch | very popular with the locals
Rest Assured | relax and create unforgettable memories
In addition to Hillyard House, we also pleased to offer Hillyard Mews – our modern Self Catering Townhouses.
Nestled at the foot of the magnificent Mourne Mountains, Hillyard Mews offers modern, beautifully appointed 3 and 4 bedroom self-catering townhouses. Situated only steps from the entrance of Donard Park in Newcastle, these cosy retreats provide the perfect location for families and groups to explore all that Newcastle has to offer.
Boasting a high-quality modern finish, excellent facilities, stunning bathrooms, and handy off-street parking, Hillyard Mews provides a comfortable oasis for families and groups. Happily, pet friendly options available, so your four legged family members can enjoy the getaway too!
Experience the charm of Newcastle, County Down, with a central location on Bryansford Road, providing easy access to all the attractions this delightful area has to offer. Enjoy a leisurely stroll to the beach, explore bars and restaurants nearby, hike the majestic Mourne Mountains, or tee off at one of the excellent local golf courses!
Be sure to also check out our modern self catering Townhouses in central Newcastle, County Down. Find out More.
read more
Guest Reviews

"One of the top hotels we ever had the pleasure to stay in. Every part of the hotel is spotless and the location beside the beautiful Castlewellan park is perfect for a stroll a hike or a run. The hotel is only a five minute drive from Slieve Donard ulster's highest peak. Breakfast was perfect but the staff really make this the perfect place to stay."
Paddy, Carlow, Ireland

"One of the best stays during our holiday touring around Ireland. Clean, comfortable, had AC! Breakfast was delicious, staff were fantastic. Highly recommended this hotel."
Andrea, Canada

"After a recent last minute visit, we are already trying to plan our return trip! A true hidden gem, not to be overlooked. The staff were so friendly and helpful, we cannot speak highly enough of them, they all had a smile on their face and chatted away to us"
Niamh, Dublin, Ireland

"Beautiful decor, charming staff, great food in the hotel restaurant. Excellent in every way!"
Angus, France

"I must mention that the disability access for both the hotel and the restaurant area are very good with wheel chair access and a very well laid out floor plan for ease of accessibility. "
Anonymous, Belfast

"The waiters and waitresses were a young bunch, the wee guys (and girls) were so professional and polite. It makes all the difference. Customer service was excellent across the board. This is something that is so important and Hillyard House have nailed it! I know it is a new hotel but I absolutely love that everything was exceptionally clean. Bed was amazing; I could hardly get my husband out of it... We will spread the word about this lovely place 😊"