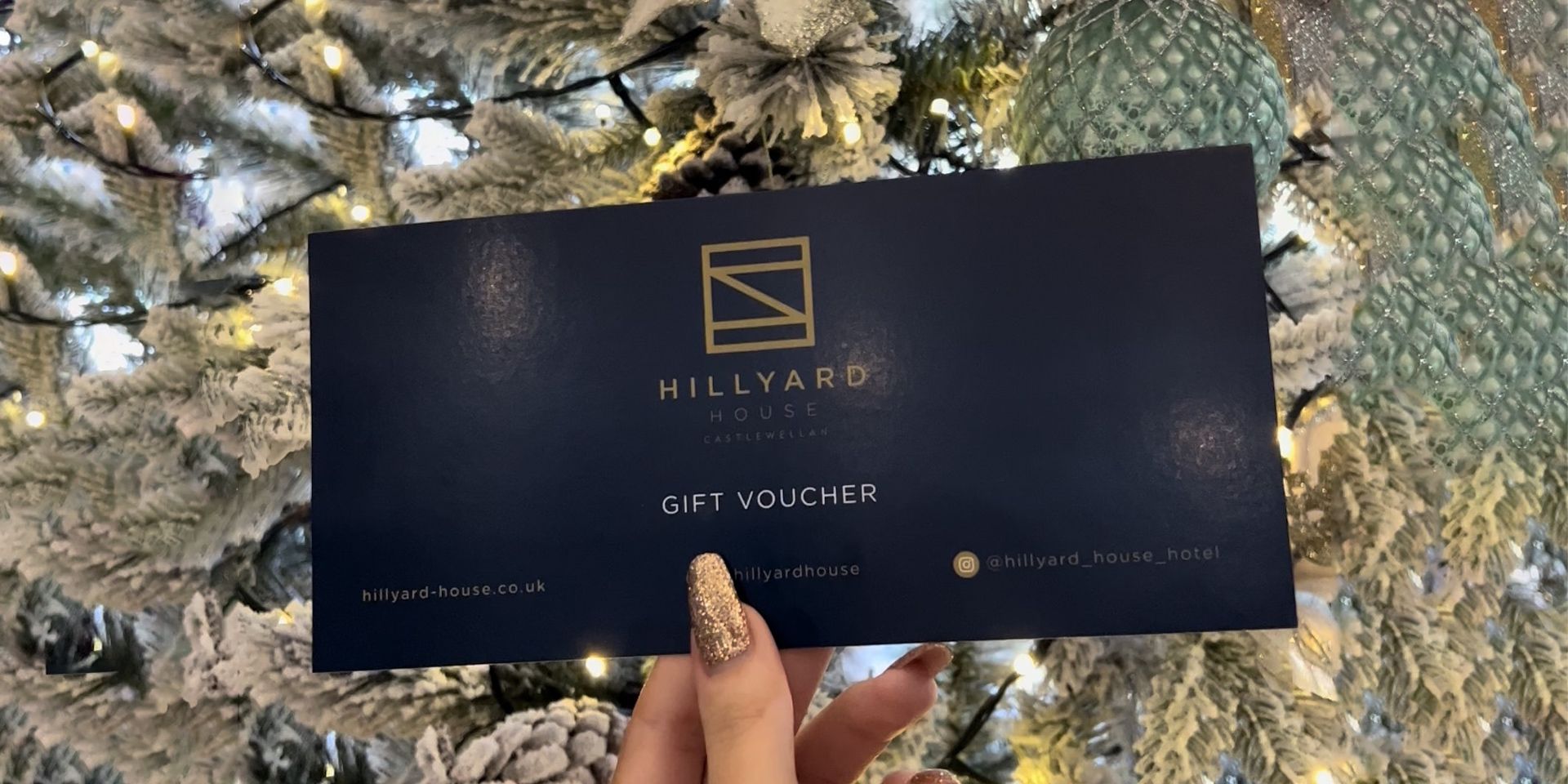 Gift a Hillyard Experience this Christmas!
Give a special Hillyard Gift this Christmas.
Hillyard Gift Vouchers can be used against accommodation stays in both Hillyard House Hotel and Hillyard Mews self-catering, as well as in The Yard Restaurant and Mrs Coleman's Bar. They can be purchased either via our website (which can be emailed directly to the person you are buying for) or alternatively, you can buy a physical Gift Voucher from our hotel reception team - just pop in next time you're passing by.
read more
Buy Now
Guest Reviews

"Fantastic service, delicious food and lovely Christmas decorations made it feel very festive. I would recommend it, looking forward to my next visit nestled by the forest park"
Brenda, Newcastle, Ireland

"A true hidden gem, not to be overlooked. The staff were so friendly and helpful, we cannot speak highly enough of them, they all had a smile on their face and chatted away to us even after a busy new years weekend."
Niamh, Ireland

"Great location for this fantastic boutique hotel. Everything beyond our expectations. Really made our first Christmas without our parents a memorable happy one"
Lynne, Ireland

"Brilliant hotel. Atmosphere was lovely with all the Christmas decorations up, staff were brilliant and food was great. Room was spotless and had everything we needed. Would definitely recommend!"
Andrea

"Had excellent Christmas eve at Hillyard House. Food and drinks were delicious. Staff very accommodating with all the children."
Karen