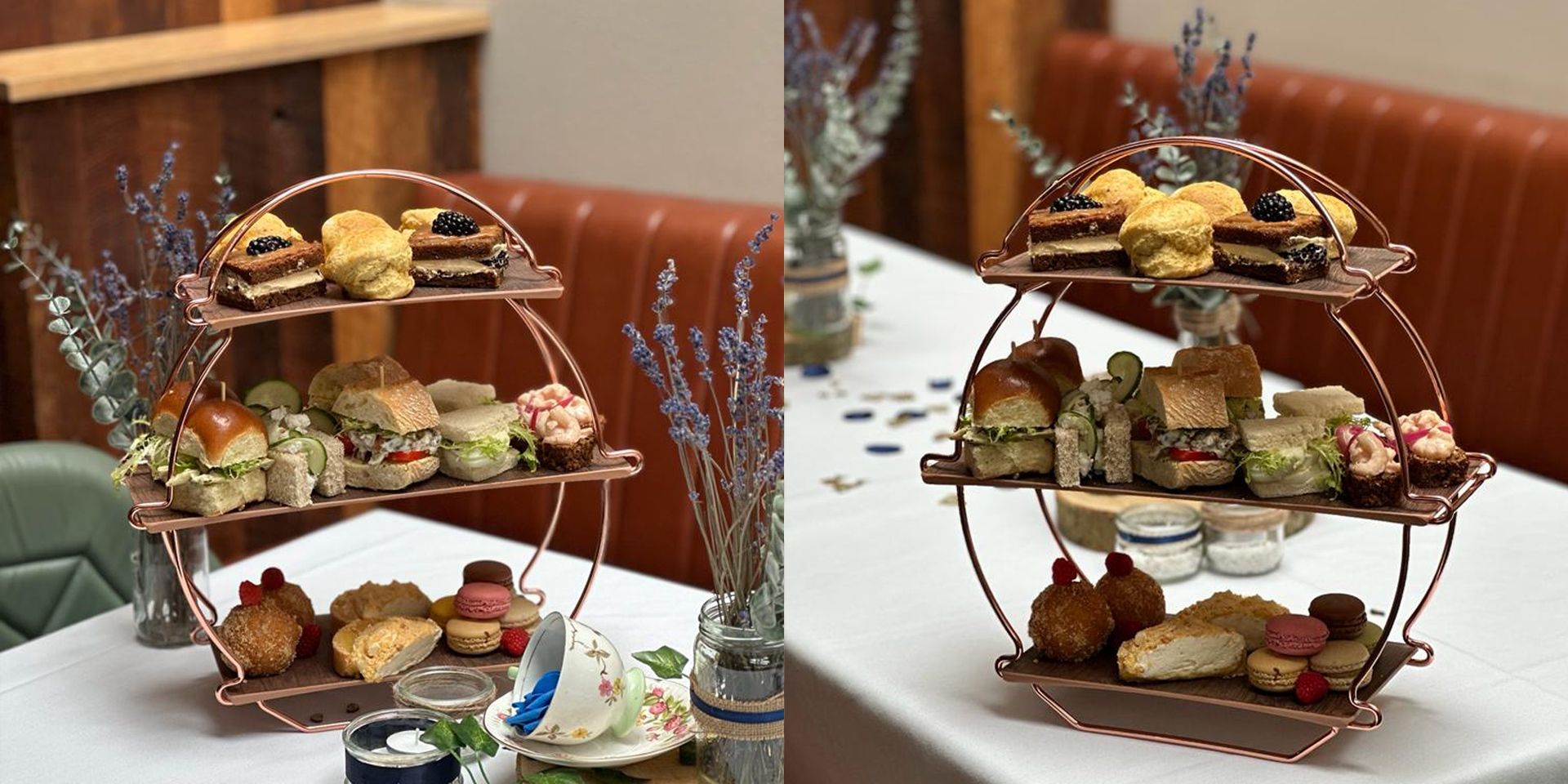 Hillyard's Afternoon Tea
We are thrilled to introduce our sumptuous Afternoon Tea offering right here at Hillyard House Hotel in Castlewellan.
Experience the timeless tradition like never before within the beautiful surroundings of our rustic yet modern Yard Restaurant. Our expert team will ensure that you enjoy the perfect Hillyard Afternoon Tea experience.
Our new Afternoon Tea option is the perfect blend of elegance, flavour and relaxation, making it an ideal choice for any occasion.
AFTERNOON TREATS
Indulge in a mouthwatering array of sweet and savoury treats that are as beautiful as they are delicious. From delicate finger sandwiches to decadent cakes and pastries, our culinary team has spared no effort in creating a memorable culinary experience.
THE PERFECT SETTING
The Yard Restaurant provides the perfect backdrop for a leisurely afternoon with friends, family, or colleagues. With its cosy ambiance and inviting decor, you'll feel right at home as you sip tea and savour delightful bites.
SPECIAL OCCASIONS
Celebrate special moments in style with our Afternoon Tea. Whether it's a birthday, anniversary, bridal shower, or just a get-together with loved ones and good friends, our Afternoon Tea is the ideal choice for creating cherished memories.
Afternoon Tea is available:
Monday - Saturday from 1-4 pm
Minimum 2 people per booking, £25 per person OR enjoy with prosecco for £30 per person
Booking 24hrs in advance is required to ensure availability and to allow us to tailor your experience to perfection. Don't miss out on this extaordinary indulgence; reserve your table today and let us craft an unforgettable Afternoon Tea experience for you.
Please call us on +44 (0)28 4377 1010 or enquire below.
read more
ENQUIRE NOW
Guest Reviews

"The food in the restaurant was exceptional. We originally planned to eat in on our first night but ended up booking in for both nights of our stay as the food was so good."
Darron, United Kingdom

"Service was excellent and food was amazing - I particularly enjoyed breakfast."
Arlene, Banbridge

"Breakfast was very tasty. We had dinner in the restaurant, and it was first class. Would highly recommend. Will definitely come back. "
Colette

"Service from girls was tip top, food was brilliant and fresh, beautiful decorum and a hidden gem on this side of the Mournes. Will be back next time with more family and friends. Very relaxing also."
David, United Kingdom

"The waiters and waitresses were a young bunch, the wee guys (and girls) were so professional and polite. It makes all the difference. Customer service was excellent across the board. This is something that is so important and Hillyard House have nailed it! I know it is a new hotel but I absolutely love that everything was exceptionally clean. Bed was amazing; I could hardly get my husband out of it... We will spread the word about this lovely place 😊"